State Member for Frankston Paul Edbrooke MP opened the new Frankston BreastScreen clinic, which will provide a spacious and modern new place for clients to have a breast screen.
Mr Edbrooke met with BreastScreen Victoria CEO Terri Smith and Chief Radiographer Helen Krmpotic and had a tour of the clinic including a look at the new mammography machine.
At the new clinic, clients will benefit from a more comfortable screening experience with larger changing and mammography rooms. Like the previous site, the new clinic has caring and highly-qualified staff, but also offers the latest in digital imaging technology in improved premises.
Mr Edbrooke said, "I was delighted to officially open the new Frankston BreastScreen. The clinic looks fantastic, and the staff are knowledgeable and welcoming."
"We're excited to have this larger and modern new clinic in Frankston," said our CEO Terri Smith said. "I hope it will make clients feel more comfortable during their breast screen so they continue to return every two years for this important health check."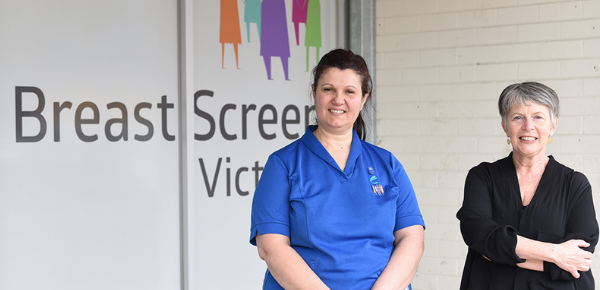 Book your breast screen online or by calling 13 20 50.