Supporting patients through further tests and diagnosis
Addressing screening concerns
You can order or download a range of resources for women about breast screening as well as encouraging them to look through our website and view the video below.
Supporting patients called back for further tests
You can find information for patients:
Helping women diagnosed with breast cancer
Below are some of the key services available to patients who have been diagnosed with breast cancer.
Cancer Council Victoria is a non-profit organisation that provides cancer information and support.
Counterpart is an information and support service exclusively for cis women affected by a gynaecological cancer or breast cancer. It also offers these services to family and friends.
A national government organisation that provides information on breast cancer, research and clinical trials.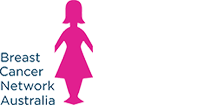 Breast Cancer Network Australia (BCNA) is a national organisation that provides breast cancer information, support and advocacy.

McGrath Foundation raises money for breast cancer nurses right across Australia. The McGrath Breast Care Nurses help individuals and their families experiencing breast cancer by providing physical, psychological and emotional support for free.